Regardless of one's personal situation, the purpose of the visit, the length of stay and immigration status no one is allowed to enter and reside in Germany without having some form of health insurance.
It takes a lot to build a successful career in science and participation in important activities abroad has surely a lasting effect. Being in full compliance with legal issues of a foreign country is part of the journey as well.
On a global level, Germany is considered among the leaders in higher education. Home to top-ranked universities and host to many important science activities, Germany attracts thousands of renowned scientists and researchers from all around the world.
Basics of the German Health Care System
First and foremost the acquisition of a proper understanding of the basics of the German health insurance system it's almost a necessity. It helps scientists and researchers navigate through the complex unique architecture of the whole health care system in Germany and make informed decisions concerning health insurance coverage.
There are two main types of health insurance in Germany:
Public Health Insurance GKV
Private Health Insurance PKV
Important note: Flexibility is a unique feature of the German health care system allowing people to get a combination of two.
Foreign scientists and researchers are among non-German temporary residents who are legally required to get private health insurance prior to their visit to Germany.
Categories of foreigners who are exempted from the public health insurance scheme in Germany:
Invited scientists and researchers
Postgraduate students
Scholarship awardees
College students
Language course students
Students aged 30 or over
Students attending their 14th or higher semesters in Germany
As a rule of thumb, the cost and the coverage of health insurance are linearly dependent; changing one immediately affects the other. Although private health insurance in Germany comes at a much higher price it provides more extensive coverage than its public counterpart.
A privately insured person in Germany is actually treated as a private patient. This means the range of medical services he or she is offered is huge and the treatment from the personnel of doctors is excellent.
Health Insurance Requirements for Foreign Scientists and Researchers
At the minimum, every private insurance plan in Germany must necessarily provide coverage for basic medical needs as the public health insurance scheme, at the minimum. Additionally, private insurance is supposed to cover other medical costs, including the followings:
Extended hospital care
Clinical Surgery
Dental check-ups
Dental Surgeries
Private insurers are aware of the fact that their clients may have different medical needs or look for extensive coverage. There are people who suffer from acute illness and specific medical treatment is needed. In this context, the private sector allows for more customized health insurance plans. Dr Walter is one of the companies in the private sector that offers affordable health insurance plans for guest researchers and scientists in Germany.
Apart from a wide range of medical services, privately insured individuals enjoy several other benefits which are so atypical for statutory health insurance. Certainly, every doctor in Germany is committed to their professional role, but in some respect, private patients receive better services and in a much shorter time. Oftentimes private patients cut queues, massively reducing their wait time. From a different perspective, this is quite normal taking into account the significant contributions that private patients have to doctors' salaries.
Private health insurance in Germany provides another excellent advantage to foreign scientists and researchers. In contrast to people entitled to the statutory health insurance scheme, privately insured scientists and researchers are covered at any hospital they seek treatment.
In general hospitals in Germany are divided into three groups
Public hospitals (Offentliche Krankenhäuser).
Non-private hospitals (Frei gemeinnützige Krankenhäuser).
Private Hospitals (Privatekrankenhäuser).
Similar to everyone they have to pay a fixed charge of €10 to €15 each night they spend in hospital. However, this amount of money is totally refundable along with other costs which is not the case with people undertaking public health insurance.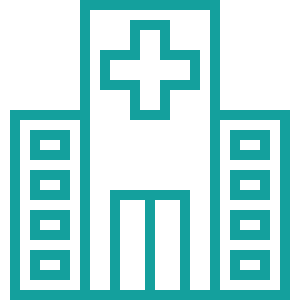 During the time scientists and researchers seek medical treatment in Germany they will be accommodated in private rooms dedicated to privately insured patients. Commonly, private rooms in German hospitals have two beds separated by a curtain in the middle.
On top of all that, private insurance plans strive to alleviate language barriers because there are many registered doctors who communicate in English if the patient has no German knowledge in the first place.
Foreign scientists and researchers must always check if private health insurance companies provide coverage for pregnancy. Under statutory health insurance in Germany, pregnancy costs are covered but this is often not the case with private insurance. If proper coverage for maternity and birth costs is offered, pregnant women are required to provide medical evidence from a gynaecologist (Frauenarzt/Frauenärztin). Pregnant women in Germany get a Mutterpass which keeps track of medicines and state of health of the patient at any time during the whole treatment.
Foreign scientists and researchers are free to decide on their own about which health insurance provider they want to take. The variety of health insurance plans offered by private companies are relatively huge so it's worth spending some time reviewing. Picking a particular provider or insurance plan based entirely on its cost has the potential to turn into a bad decision real quick.
Instead, participants must consider its cost in the context of its coverage and benefits. Some particular health insurance plans offered at private companies are designed to meet medical needs that might originate from specific medical conditions like acute illnesses.
Unfortunately, if a foreign scientist or researcher pursues medical assistance in a German hospital he or she must personally take care of medical bills at the time demanded treatment has been delivered. On such an occasion, the person will have to collect bills and send them to his/her health insurance provider to request reimbursement. It is therefore very important to always have financial resources available at any time no matter what.
Private health insurance covers a single person. With that in mind, if for any personal reason a guest scientist or researcher decides to bring alongside a dependent, proper private health insurance for that person is mandatory by law also.
Cost of Private Health Insurance For Foreign Scientists and Researchers
Foreign scientists and researchers must know the cost of private health insurance is significantly high compared to compulsory higher education. Provisit Science is the most affordable health insurance plan for foreign scientists and researchers.
Taken overall, there are two main factors that determine the cost of private health insurance for a person in Germany:
The older the person the higher the cost of getting a private health insurance plan. Similarly, if the scientist or researcher has had medical issues in the past the cost of private health insurance will be higher.
Given that, private health insurance might be a great deal at a young age, but it will certainly account for a lot of money once he/she gets old. On a broad scale, a privately insured person aged under 25 in Germany pays £€150 each month at the very months. Aged over 50 monthly premiums for private health insurance will far exceed €1,000.
Foreign Private Health Insurance
To some extent, foreign scientists and researchers can have themselves covered in Germany at a much lower price if they get private health insurance in their country of origin. Germany has signed social security agreements with several foreign countries to allow their citizens to visit Germany while having statutory health insurance in their home country.
In addition, there are many foreign private health insurances recognized in Germany as the country has signed several reciprocal social security agreements. Scientists and researchers who are already privately insured in their country of origin must contact their provider to see if they'll be covered while abroad in Germany.
Did you find this page helpful?